Welcome to Day 5 of Urban Beings at Home where I am here with another creative activity that you can do at home when school is closed.
This has been a fun week of storytelling with one of my favourite books The Story of the Little Mole, and one of my favourite games Story Cubes! We played Story Cubes by making up a story by linking the 9 pictures on the cubes together, then we wrote out the story, and turned it into a story book!
Now it's time for a new challenge! Let's make it into a fun one and play it with a friend! I'm going to call one of my oldest and favourite friends Fabio, who lives in Italy. We will make up a story together by taking turns choosing a cube each from yesterday's Story Cubes and even learn some Italian words!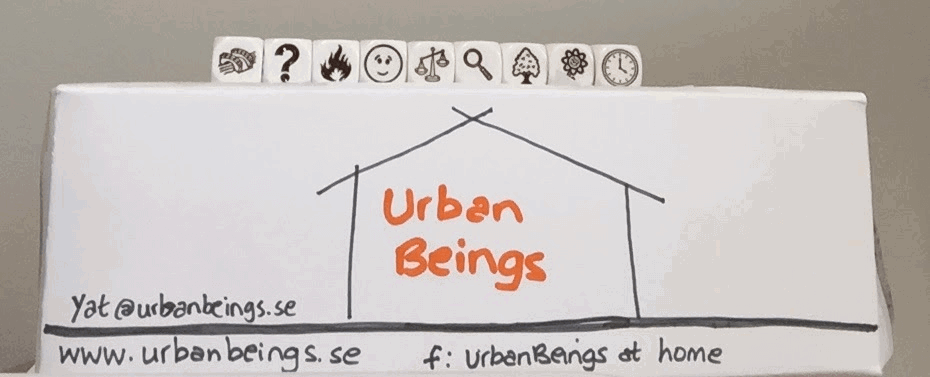 Yesterday's Story Cubes
You can have a go with a new set of Story Cubes and play with your brother, sister, mummy, daddy, or even call a friend over a video chat like I did just now with Fabio?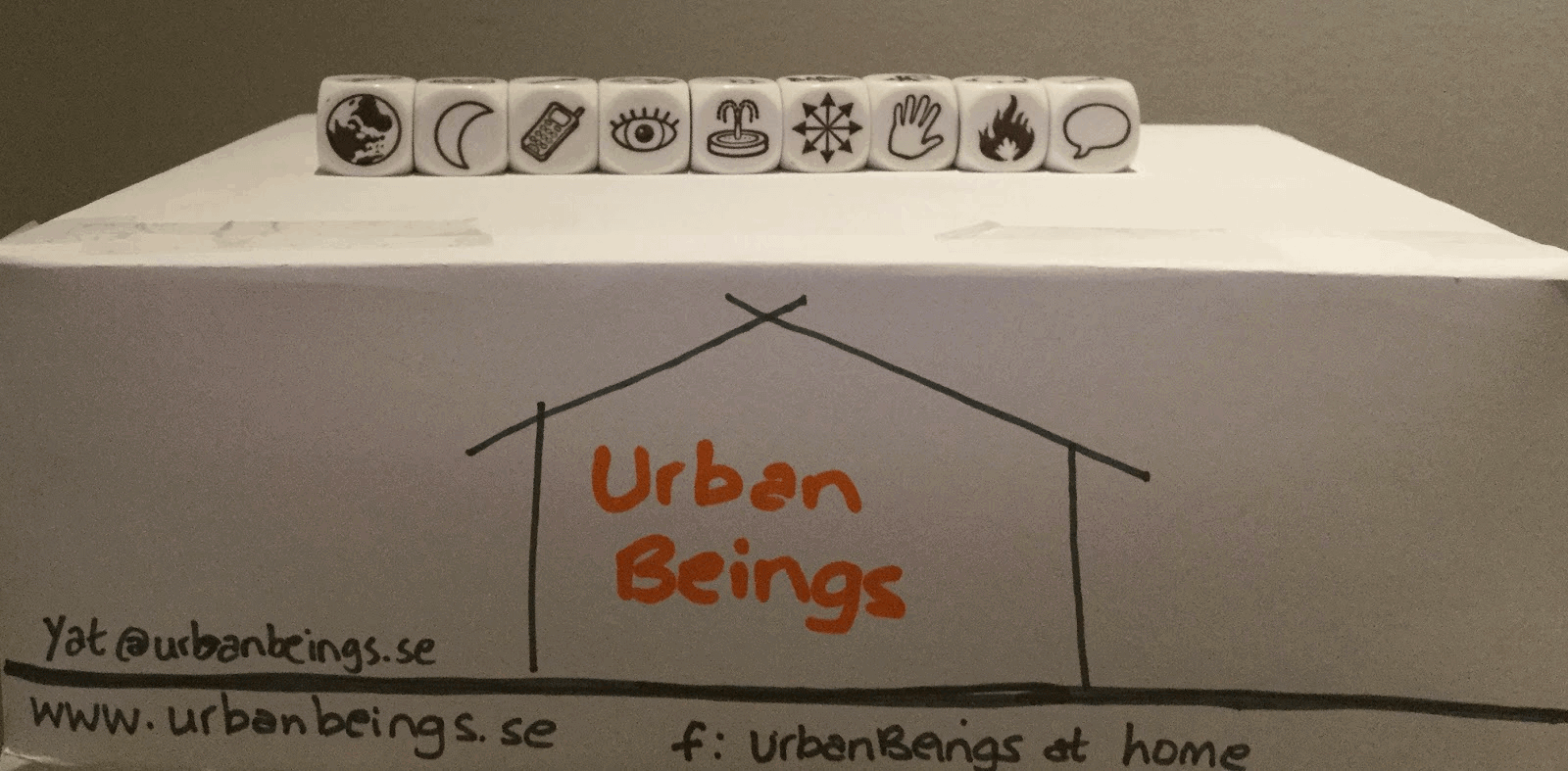 Story Cubes of the Day
I'd love to see your stories - in words, pictures or a book! Do send them to me at yat@urbanbeings.se or on my Facebook page Urban Beings at Home. Don't forget to tell me your name, age and which city you live in!
There won't be another activity tomorrow, as it is Saturday. However, it is one of the important dates of my year. It is Earth Hour, which takes place on the last Saturday in March every year, where we turn off all the lights at home between 8:30 and 9:30 in the evening. This was started 13 years ago to show how much energy we can save with a small action. Will you turn off your lights too and light some candles for a fun activity at home?
I'll be back on Monday with more fun activities for you to do at home!
Have a lovely weekend!
Yat