Hi! This is Yat and welcome to Day 4 of Urban Beings at Home where I am here with another creative activity that you can do at home when school is closed.

Yesterday's Story Cubes
What story did you make up?
I am ready for a new challenge! First all, I wrote down my story like I showed you yesterday. This helped me to make it into a book!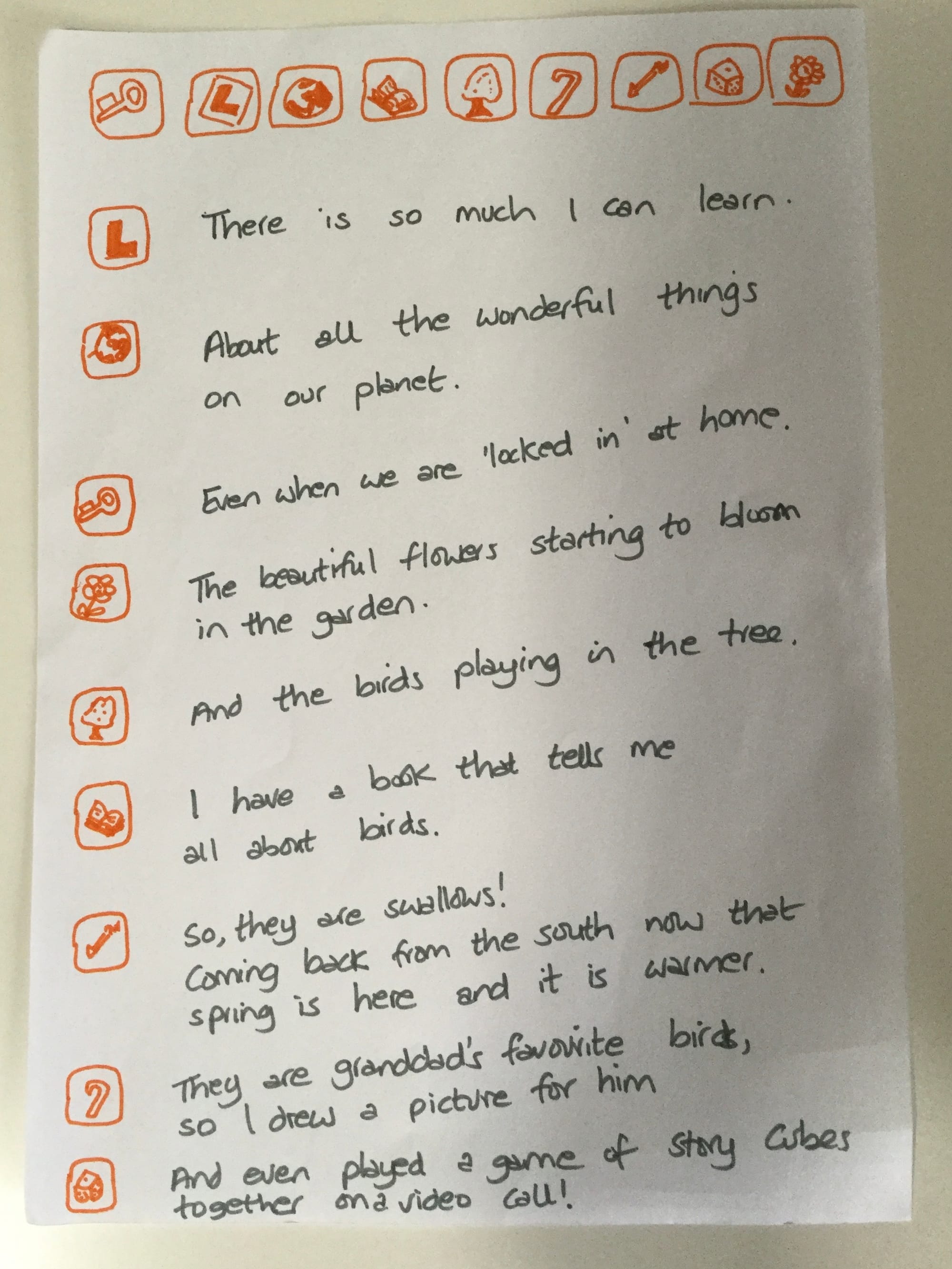 Writing out my story


Are you ready to make your own storybook?
You need 5 pieces of paper. Fold them in half, so you have pages for a cover, and a page for each of the 9 cubes.
There is lots of space for you to even do some drawings to go with your writing! Make it even more beautiful by colouring it in.
You can even make the book together a team. One of you can do the writing. One can do the drawing. And one can do the colouring in, for example.
Don't forget to think of a title for your book - you may find it easier to do this at the end once you have your story.
Here comes today's Story Cubes: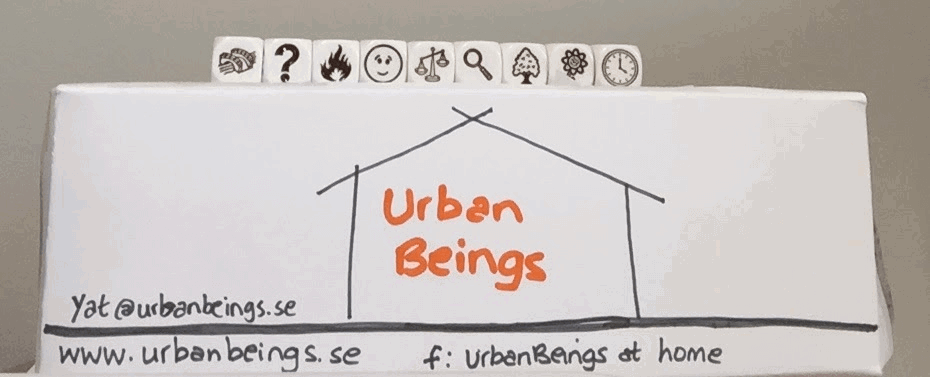 Story Cubes of the Day!
I'd love to see your stories - in words, pictures or a book! Do send them to me at yat@urbanbeings.se or on my Facebook page Urban Beings at Home. Don't forget to tell me your name, age and which city you live in!
Have fun and see you tomorrow - for the last activity of the week!
Yat