Hello!
This is Yat and this is Day 3 of Urban Beings at Home. I will be sharing another creative activity that you can do at home while school is closed.
Yesterday I shared one of my favourite games with you - Story Cubes, where you make up a story by linking up the pictures on the 9 cubes. These were the pictures from yesterday.

Story Cubes from yesterday

How did you get on?
This is my story from yesterday's cubes: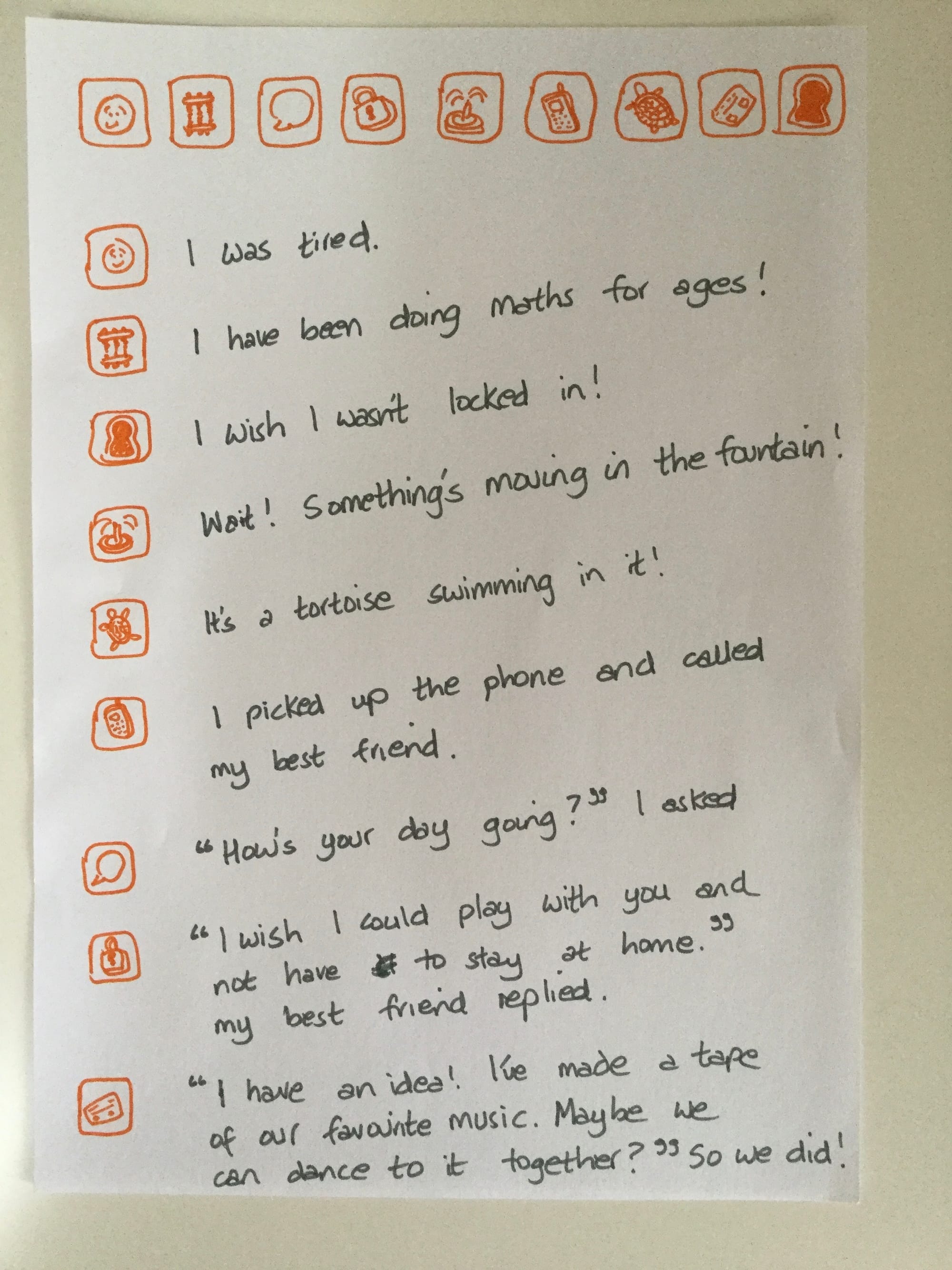 Would you like to make a new story from Today's Story Cubes?

Story Cubes of the Day!
If you like writing and drawing, you could even draw and write up your story just like mine?
It can be a little too difficult to make up a long story with nine cubes. You could make a shorter story and choose the same number of cubes as your age? So, if you're three, then you can use three cubes for your story. Your brother and sister can even share the cubes with you!
Tip! It's easier if the sentences are short!
I'd love to hear your stories. Send me a video or audio or you can write it on a piece of paper. You can email me yat@urbanbeings.se or on the Facebook page - Urban Beings at Home. Don't forget to tell me your name, age and which city you live in!
I look forward to them! Have fun and see you tomorrow!
Yat